Alternative Jewellery
Are you looking for a unique alternative jewellery gift for yourself or friend? We have18 years of experience adorning alternative jewellery lovers in London and the rest of the World. We offer a wide range of timeless rings, necklaces, pendants, bangles and earrings with quick and secure Worldwide shipping via DHL & FedEx.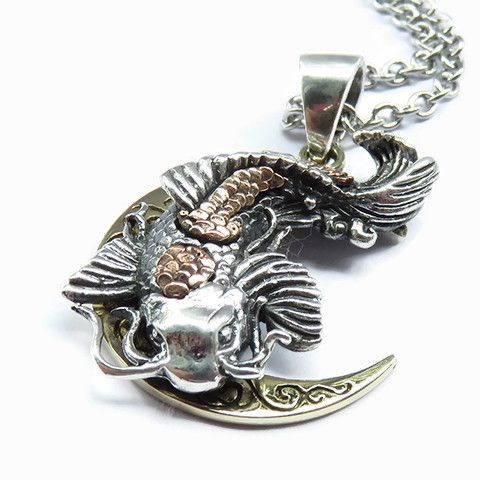 Silver Carp and Moon Pendant
A silver Carp and moon pendant.
This Japanese lucky fish is swimming upstream and handcrafted in sterling silver with a brass crescent moon.
Hangs from a silver jump link and stainless steel chain.
Silver & Brass
Carp and Moon 3cm X 2.4cm
Stainless Steel Chain
Worldwide Shipping
£28.00 GBP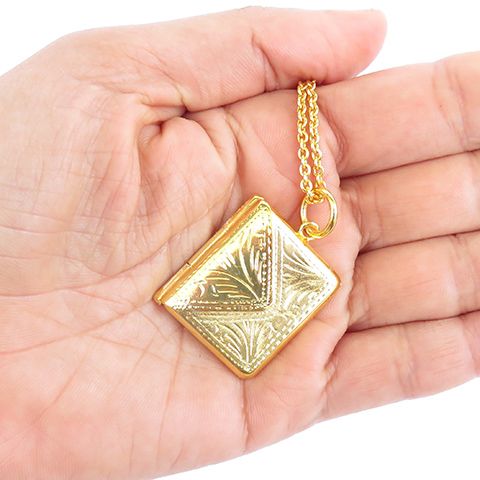 Gold Envelope
A "Love You" gold envelope necklace.
This gold envelope locket is the perfect gift for your loved one.
Why not pop a secret hand written note in this vintage charm.
Hangs from a circular jump link and 24ct gold plated long loop chain.
24ct Gold Plated
2cm charm
34cm chain
Worldwide Shipping
£28.00 GBP